CONTEXT:
People feel uncomfortable when they have to use liners to straighten their teeth.
​
INSIGHT:
Rather than stigmatizing uneven teeth, Candid wants to focus on the uneasy feeling people have about the way their teeth look. Candid has experts to help.
​
IDEA:
The idea is to borrow the visual language of "unsatisfying videos", focusing on things that are not properly aligned. This imagery will reflect the frustration and congested feeling the target audience may feel with their teeth.
​
STRATEGY:
We have chosen playful executions that will focus more on customers' feelings than direct product sales.
Each asset has been designed to achieve specific purposes, which are:
- Prospecting
- Brand awareness
- Product
- Retargeting
- Value Proposition
Prospecting - Brand Awareness
Focusing on Prospecting in order to identify potential customers, and develop a database of likely customers.
​
Make the brand recognizable by showing all the daily unsatisfying things.
This asset is designed for retargeting a specific group of users (women between 20 and 35).
We created a User Generated Content style video in order to focus on the product and packaging, and on the satisfying feeling of unboxing it.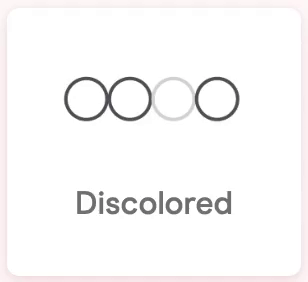 A photo is just that moment when you want to have a beautiful smile.
With Candid it is possible at an affordable price.
Design Tools:

Photoshop, After Effect